CleanZone 5300 With MultiGas
Brand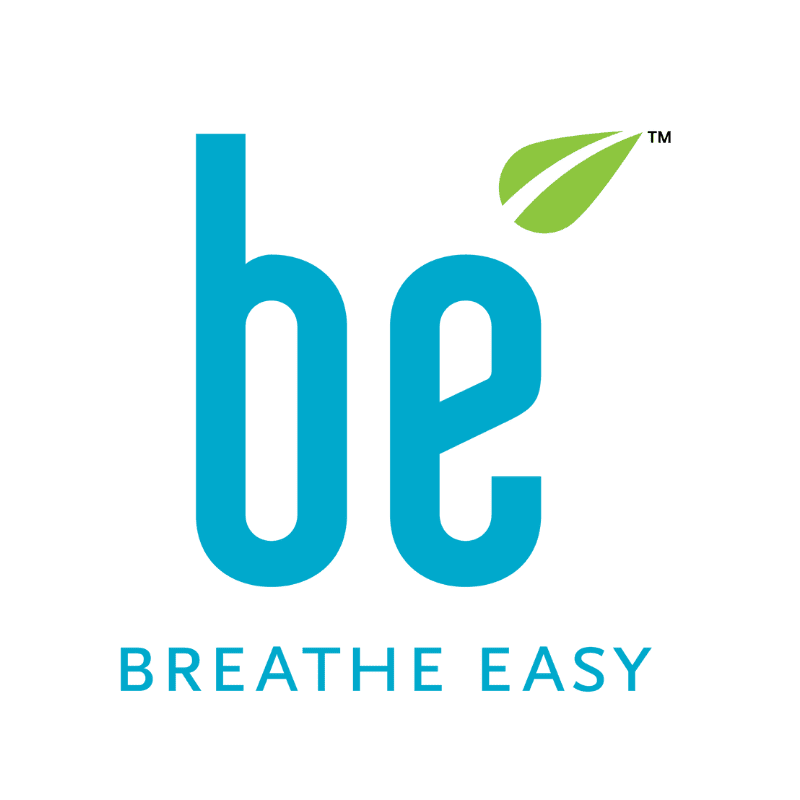 Hi-Performance Mobile Air Filtration System To Handle Deadly Airborne Chemicals
The most powerful air cleaning system of its class
Gas-phase filtration of thousands of chemicals
Removes bacteria, viruses and spores (TB, SARS, MRSA, Aspergillus, Influenza A and B, etc.)
Choice of gas-phase media for removal of gaseous chemicals and odours.
12 air changes per hour (ACH) in rooms up to 74m2
100% Ozone Free
Remote & Timer available for easy control of the unit
Ultra-quiet operation
Safety approved in accordance with hospital norms
Suitable for FDA-required controlled environments
Engineered for airborne infection control and compliance with OSHA and CDC guidelines.
Submit the inquiry to get direct support from our product team
Description
The CleanZone 5300® Series includes the IQAir high-efficiency PreMax™ 500 Filter Drum (Class F9 / MERV 16) as part of the system's fan module, eliminating micro-particles such as pollen, mould spores, and other contaminants.
HyperHEPA – The CleanZone 5300® Series features IQAir's HyperHEPA air filtration technology(H12/13), the most advanced air filtration technology in the world proven and certified to be effective against ultrafine particles down to 0.003 microns.
MultiGas – The CleanZone 5300® is optimized for gas-phase pollution treatment, with 12 GCXL/S cartridges in five available configurations:
• MultiGas GCX – 12 cartridges of GCX MultiGas (31kg) for controlling a wide range of gaseous and odours, including hydrocarbons, VOCs, formaldehyde, lower molecule aldehydes, organic acids, and ozone.
• ChemiSorber GCX – 12 cartridges of ChemiSorber GCX (42kg) for a broad range of chemical pollutants including many lower molecular aldehydes (e.g. formaldehyde) and organic acids (e.g. acrylic acid, acetic acid), sulfuric oxides (e.g. sulfur dioxide, sulfur trioxide) and nitrogen oxides (e.g. nitrogen monoxide, nitrogen dioxide), etc.
• VOC GCX – 24 kg of VOC GCX filter (12 cartridges) for higher molecular gaseous pollutants, including a broad variety of odour-causing organic compounds (e.g. dimethylamine), VOCs (e.g. benzene, toluene, xylene), solvents (e.g. cyclohexane, carbon disulfide, turpentine, trichloroethylene), alcohols (e.g. methanol, propanol), aromatic hydrocarbons (e.g. naphthalene, styrene), alkenes, esters (e.g. ethyl acetate) and ozone, etc.
• AM GCX – 28 kg of AM GCX cartridges (12 cartridges) for controlling ammonia and other base substances.
• AcidPro GCX – 12 cartridges of AcidPro GCX (28kg) for acids such as hydrogen sulfide, sulfur dioxide, chlorine, and sulfuric acid Hg (mercury).
Advantages
Upflow, downflow
Each CleanZone 5300® Series model can be oriented to provide airflow from bottom-up ("upflow") or from top-down ("downflow"). While flow is more common, there are many good reasons to reorient a CleanZone 5300® Series to provide downflow. A downflow orientation may be desirable for treating indoor pollution, such as tobacco smoke, that tends to rise.
High volume, high efficiency
The CleanZone 5300® Series moves up to 1200 cfm through its high-performance air filtration media. This extraordinary capacity is made possible by integrating a powerful fan into every CleanZone 5300® Series model, powerful enough to move large volumes of air through either HyperHEPA particle filters or broad-spectrum gas and odour filters.
100% Healthy technology
The CleanZone 5300® Series uses the safest, healthiest, and most effective way to clean the air (IQAir's HyperHEPA and granular media technology). Unlike many other air cleaning systems, the CleanZone 5300® Series uses no unsafe, unproven, or unreliable technologies such as ozone generation, electronic air cleaning, ionization, or ultraviolet (UV) radiation. As a result, the CleanZone 5300® Series produces absolutely no ozone and releases no charged particles.
Optional ducting
With the optional IQAir FlexAir Duct Application, CleanZone 5300® Series can direct clean air to specific locations or create clean air micro-environments. Ducting also allows the creation of negative or positive pressurization. Ducted operation enables the CleanZone 5300® Series to distribute up to 40 meters of medical-grade clean air exactly where it's needed.
Tamper-proof exterior
The CleanZone 5300® Series was designed to perform at its best in busy public areas. Unlike air purifiers, the CleanZone 5300® Series is designed to be inherently tamper-proof. Access to filters, fan speed controls, and the power cable can all be limited and made available to authorized staff only.
Integrated control panel
The advanced control panel on every CleanZone 5300® Series air purifier uses optical sensors and other technologies to give you total control: choose from 10 fans speed settings, monitor the remaining life of each filter, set the timer, modify pollution level settings, or activate and manage password access.
Pollution level adjustment
Pollution level adjustment controls are built into the Filter Life Monitor of the CleanZone 5300® Series, providing a more accurate calculation of the remaining filter life. The Pollution level menu allows modifications for large dust, chemicals, and fine dust. Adjustments can be made for tobacco smoke, the presence of gases and chemicals, and dusty environments.
Two-stage modular design
Each CleanZone 5300® Series is composed of two separate modules, creating a flexible and superior lineup of high-volume air purifiers to meet every need. Both models share the same powerful yet quiet fan, and the same high-efficiency pre-filter. But a variety of main filter module (the second module) configurations allows for specific filtration solutions for specialized commercial air quality problems.
Total mobility
The CleanZone 5300® Series includes extra features that make it simple to move it to wherever medical-grade air quality is needed. Sturdy casters on the bottom of the CleanZone 5300® Series and a handlebar allow it to be moved with ease. When desired, the system can be locked in location by activating the caster lock.
Quiet operation
Suitable for noise-sensitive environments such as libraries, laboratories, meeting rooms, offices, and public business areas, or anywhere else that demands the cleanest air without noise. The CleanZone 5300  Series is powerful, yet quiet, with 10 fan-speed settings to match the sound requirements of any indoor environment.
Technical Specification 
• most powerful air cleaning system of its class
• improves air quality by up to 99 %
• choice of gas-phase media for optimised removal of gaseous chemicals and odours
• 12 air changes per hour (ACH) in rooms up to 74 m2
• ultra-quiet operation
• safety approved in accordance with hospital norms
• suitable for FDA-required controlled environments
• engineered for airborne infection control and compliance with OSHA and CDC guidelines
| | | | |
| --- | --- | --- | --- |
| Application | maximum reduction of particulate matter and microorganisms | maximum reduction of gaseous substances, odours and particulate matter (incl. microorganisms) | maximum reduction of gaseous substances, odours and microorganisms |
| Airflow Rate (max.) | 2400 m3/h | 2200 m3/h | 1800 m3/h |
| Removal Efficiency for Particulates> ( 0.3 µm) | >99.97% | >99% | >99.97% |
| Weight/Gas Phase Filtration Media Content | 75 kg/none | 146 kg/54 kg | 120 kg/31 kg |
| Dimensions (incl. Casters) | 643 x 643 x 1943 mm | | |
| Additional Features | 10 fan-speed settings; intelligent filter life monitor for each filter; electronically commutated motor | | |
Applications
Medical & Healthcare – medical practices/clinics/hospitals • microbiological- & research labs • intensive care units (ICU & NICU) • IVF-Labs • organ transplant & oncology wards (protective isolation) • TB wards (containment isolation) • post-operative recovery rooms • dialysis centres • emergency & field medical care units
Public& Institutional – nursing homes • archives/libraries • airports • cafeterias • kindergartens & preschools • places of worship • museums • schools • military • waiting rooms
Trade & Industry – bars/restaurants/hotels/casinos • offices/open-plan offices • print shops • smoking rooms/cigar lounges • art restoration & conservation • data centres/network server rooms • laboratories • mechanical workshops • nail & beauty salons • fitness studios & wellness centres.
Swiss quality The CleanZone 5300 Series has not only been Swiss designed and engineered but it is also manufactured in Switzerland.
Warranty:
IQAir CleanZone air cleaning system is covered by two (2) Year limited
warranty. If, within 2 years from the original purchase date by the end
–
user from the
authorized IQAir Dealer, the air cleaning system
or any part thereof (with the
exception of filters) is proven to be defective by reason only of faulty workmanship or
material. The faulty item or parts thereof will be repaired or replaced free of charge
of labour and material. The rights under this warran
ty are limited to the Original
system's warranty. The warranty for replaced parts will expire automatically with the
termination of the original device's warranty. This IQAir limited warranty is only
valid for the original first purchaser. It is non
–
transf
erable.
This warranty shall not apply to damage caused by misuse, wear and tear, neglect,
unauthorized repair, damage caused by installation, adaptation, modification or use
in an improper manner or inconsistent with IQAir's operating and maintenance
ins
tructions, or to wear or deterioration resulting from environmental conditions like
a power surge or damage sustained during transit. 
IQAir will not be liable under this warranty for any fault or damage arising from
defective workmanship if the product
has been serviced, repaired or modified by any
person other than IQAir Authorized Person or if the manufacturer's serial sticker has
been removed or tampered with. Any misuse, abuse or modification to the original
product voids the limited warranty. The us
e of inferior replacement filters will void
this limited warranty. Obvious defects must be communicated to the authorized
IQAir Dealer within 10 days of the purchase date.
Important Note: In the event of a defect occurring, please contact your point of
p
urchase immediately and raise a complaint mentioning the nature of the defect. The
service engineer would visit your place to rectify the issue. Should the fault be
covered by the terms of this warranty, the products will be replaced or repaired free
of charge
. Should the fault not be covered by the terms of this warranty, a quote for
the same will be issued which needs to be accepted in writing before the repair work
is carried out.
No more offers for this product!
General Inquiries
There are no inquiries yet.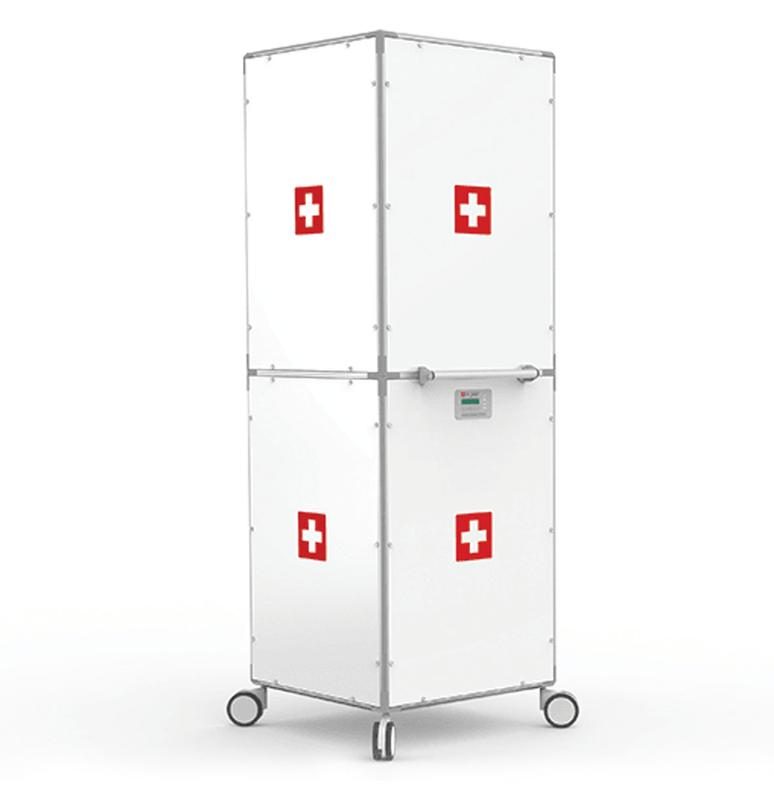 CleanZone 5300 With MultiGas