GreenHome Natural Dish Cleaner | 250ml
Brand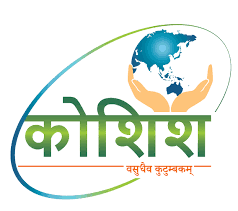 100% Natural and Green Pro Certified Dish Cleaner
Works Perfectly on Dirty Dishes, Greasy Pots, and Pans
Use for Stainless Steel Utensils, Wooden Boards, Glassware and Crockery
Made with specially formulated enzymes with lemon extracts
Completely Natural, Non-Toxic and Skin-Friendly
Submit the inquiry to get direct support from our product team
Products Specification 
GreenHome Natural Dish Cleaner Liquid is an all-natural alternative to the dishwashing gel or soap you're using right now. Unlike other options that use toxic chemicals to remove stains and kill germs, GreenHome Dish Cleaner uses natural fruit & plant-based extracts and selective enzymes to remove and eliminate stains and odours.
Application
The GreenHome Dish Cleaner Liquid works well to clean dirty dishes, even hard stains like that of Haldi (Turmeric),  oil & greasy spots. You can use it on Stainless Steel kitchen utensils, Borosil bowls, Glassware as well as Delicate Cookware.  this product will clean the utensils just fine and leave behind a (mild) fresh lemon fragrance. The bottle ships with a dispensing lid, which means you can directly use the bottle to pour the liquid when washing.
This dishwashing liquid cares for your home: The enzymes and bacteria used in care cleaning solutions directly compete with the stain-causing, and odour-causing organisms for food and starve them. This way, the care cleaner removes the dirt, stain, or bad odour from the source. It is one of the few fool-proof ways to prevent conditions that would help the germs or harmful bacteria to breed and grow.
This dishwashing liquid cares for your family: The care natural dishwashing liquid uses no toxic chemicals at all. This means that nobody in your home is unnecessarily exposed to harmful products that may seep into your skin upon use. This particularly keeps the kids and elders in the family safe. Care products also create healthier indoor air in your home since they don't emit any volatile organic chemicals (VOCs). conventional cleaners.
This dishwashing liquid cares for the planet: When you wash care dishwashing liquid down the drain, the enzymic solutions continue to act on the organic matter that comes in the way. This means that it reduces the scale build up in our city drains until it completely disintegrates. This reduces the load on our city's sewage treatment plants. You can literally say that you are cleaning the city, not just your home when you use care natural dishwashing liquid.
Technical Specification
| | |
| --- | --- |
| Usage/Application | Home |
| Brand | GreenHome |
| Packaging Size | 250 ml |
| Fragrance | Lemon |
| Packaging Type | Plastic Bottle |
| Form | Liquid |
| Country of Origin | Made in India |
Advantages
The bottle ships with a dispensing lid, which means you can directly use the bottle to pour the liquid when washing.
We recommend diluting the liquid in a 1:10 proportion with water for regular use. In case you have a hard stain at hand like after milk has boiled over or cooking beans in some cases, we recommend using the liquid without dilution. This Dish Cleaner Liquid comes from Koshish India, a pioneer in developing sustainable and improved sanitation. You can say no to Chemicals/Toxins that seep out of our homes with wastewater and pollute our earth and water bodies
The GreenHome formula has been developed in the lab by environmental scientists and tested in homes for performance, including our team. We created this amazing solution to deliver a zero-stress, tension-free experience while cleaning all the dishes.
Works Perfectly on Dirty Dishes,
Greasy Pots and Pans.
Use with Stainless Steel Kitchen
Utensils, Wooden Boards,
Glassware and Crockery
Specification:
GreenHome Natural Dish Cleaner | 250ml
| | |
| --- | --- |
| Weight | 0.25 kg |
| Dimensions | 6 × 5 × 19 cm |
No more offers for this product!
General Inquiries
There are no inquiries yet.
GreenHome Natural Dish Cleaner | 250ml