Heli HVLS Fans
Brand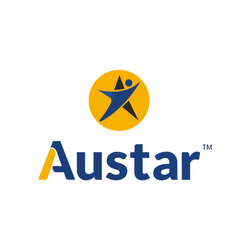 High Volume Low-Speed Fans is a type of mechanical fan greater than 7ft in diameter hvls fan moves slowly and distribute a large amount of air at a low rotational speed. Conventional ceiling fans run on the totally opposite principle of low Volume High Speed. Conventional ceiling fans run on totally opposite principles low volume High Speed.
Submit the inquiry to get direct support from our product team
| | |
| --- | --- |
| Colour | Black |
| Type | HVLS |
| Phase | Three |
| Blades | 5 |
| Motor And Control System | NORD and Danfoss |
| Power Type | AC |
| Country of Origin | Made in India |
HVLS Fans are technically known as High Volume Low-Speed Fans. HVLS fans are the latest technology Fans for the ventilation of big buildings, i.e Industrial workshops, warehouses, hospital waiting areas, Railway Stations, Garment factories etc.
Application
Agricultural stocks yard
Government godowns/ cold rooms
Animal & Poultry farms
Milk Production centers
Large worship places
automotive showrooms
Railway/Airport
Events & Exhibitions.
Technical Specification
Gear Motor: Nord/ SEW German make, IP55 protection, IE2 efficiency, with reinforced Bearing.
Blade Mounting Hub: MOC aluminium, Diecast single piece with radiography tested.
Blades: MOC aluminium with two ribs for extra strength.
Control: Driven by VFD of reputed make Lenze/Danfoss/Crompton.
Paint: Anodized/powder coated.
Standard color black.
Advantages 
Energy Efficient
It consumes  very low energy compared to Conventional Fans. It reduces  energy consumption to a drastic level. HVLS Fans are ideal for larger facilities.
Noiseless
Can you imagine the noise of over 30 fans for ventilation or exhaust fans running in one facility? HVLS Fans operate at very low noise and keep it quiet.
Cost-effective
For the area of 15000 square feet, the overall (fix + operative) cost of one HVLS Fan is equal to the cost of 100 conventional fans if we consider the period of 15 months.
No more offers for this product!
General Inquiries
There are no inquiries yet.