MARMO BARRIER
Brand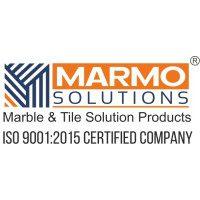 The very fast development of the protective effect
Distinctive nano effect
No or only low color enhancement
Excellent oil- and grease-repellent effect
Excellent reduction of water – and dirt absorption during periods of moisture
Fast liberation of humidity during dry periods due to high vapour permeability
Evidently low adhesion of paints on treated stone surfaces
Submit the inquiry to get direct support from our product team
Products Specification
Marmo Barrier – solvent base is ready to use weather-resistant and non-yellowing impregnation based on high-quality organic active substances. The product is absorbed by the stone due to the capillary forces, however, without closing the pores. The product is characterised by the following properties.
Advantages
Deeper penetration into substrates
Excellent Hydro Phobic Properties
Highly resistant to water-based staining damages
Surfaces treated with MARMO BARRIER are harder and less slippery
Easy to use & clean
U V resistant
Technical Specification
Coverage: Approx 5 — 20 m2/litre — depending on the absorptive capacity of the stone.
Colour: Transparent Yellowish
Density: Approx 0.78 g/cm2
Application
Shake the container well for one minute before opening the container for use.
Apply MARMO BARRIER uniformly over the surface till it is damp, using a clean white cloth/roller or paintbrush.
Leave the treated surface for 4-5 minutes and remove excess product from the surface using a clean white cloth.
The cleaning should be done, using a white cotton cloth by pressing the cloth on the applied surface and buffing the area in a circular motion, before the liquid dries on the surface.
In case any dried residue is left on the surface, the same can be removed by reapplication of MARMO BARRIER and cleaning the excess immediately.
Multiple applications may be required for some stones. In case of multiple applications, allow a 6 to 12 hours gap between the applications.
Allow cure time of 72 hours (Air Cure) for sealers to become completely effective.
No more offers for this product!
General Inquiries
There are no inquiries yet.