MARMO POXY – ECO
Brand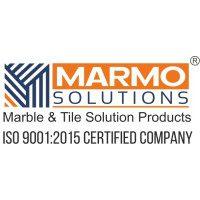 Submit the inquiry to get direct support from our product team
Products Specification
Epoxy is a Glue or Adhesive. An Epoxy is a two-part adhesive that forms when you mix epoxy resin and hardener. The proportion of hardener is 10% to 100% in Epoxy. It is highly versatile and extremely strong. It is also a gap-filler, which makes it perfect for reconstruction. Epoxy is not colour stable, it gets pale during the time.
Advantage
Excellent filling power,
Lower odour, lower vapour pressure,
Potentially lower risks in processing,
It can also be used to reinforce marble slabs, penetrate the micro-cracks, or even by welding the glass fibre mesh in the rear part.
It does not turn yellow even after years.
Some types of granite, it may enhance the wet effect.
Low tendency to crystallization.
Technical Specification
Keep the container well closed and stored in a cool (temperature below 25°C) and ventilated environment for a maximum period of 12 months from the date of production marked on the tin. Avoid direct.
Application
Prepare the surface to be treated by cleaning it up and possibly by sanding it with 250 grit sandpaper to make it as uniform as possible.
Withdraw an appropriate amount of resin and add the required amount of catalyst, according to given ratios and mix.
Apply a uniform layer with a roller or brush as needed and allow it to dry for as long as necessary.
The product forms a thin protective film that is completely transparent and does not alter the characteristics of the medium on which it is applied.
No more offers for this product!
General Inquiries
There are no inquiries yet.