MARMO BARRIER PLUS
Brand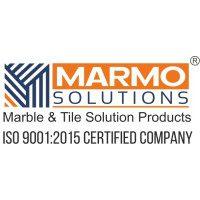 The very fast development of protective effect
Distinctive nano effect
No or only low colour enhancement
Excellent oil- and grease repellent effect
Excellent reduction of water – and dirt absorption during periods of moisture
Fast liberation of humidity during dry periods due to high vapour permeability
Evidently low adhesion of paints on treated stone surfaces
Products Specification 
MARMO BARRIER PLUS – solvent base is ready to use weather-resistant and non-yellowing impregnation based on high-quality organic active substances. The product is absorbed by the stone due to the capillary forces, however, without closing the pores.
Advantage
UV Resistant
Non Yellowing
Stain Resistant
Enhances Color Tone
Helps Protects Against Graffiti
Technical Specification
Coverage: Approx 5 — 20 m2/liter
Depending on the absorptive capacity of the stone. -Colour: Transparent Yellowish
Density: Approx 0.78 g/cm2
Application 
Using a paintbrush, cloth, fleece, or sponge applicator,
Apply MARMO BARRIER – PLUS undiluted to a completely clean and dry natural stone surface.
Allow the material to naturally absorb evenly.
Within a few seconds of application, wipe off any Ager that was not absorbed into the natural stone material using a clean cloth or sponge.
Avoid applying in direct sunlight. Wait 24 hours after treatment for the finished surface.
In the case of treating natural stone surfaces that receive foot traffic, do not walk on the treated surface for 4-6 hours after treatment.
No more offers for this product!
General Inquiries
There are no inquiries yet.