POLYBOND'S : THERMAL SECTIONAL PIPE INSULATION
Thickness 25mm To 100mm
Density 128 Kg/M3 To 200 Kg/M3
Size 1/4 M
Brand Polybond
POLYBOND'S : THERMAL SECTIONAL PIPE INSULATION
Thickness 25mm To 100mm
Density 128 Kg/M3 To 200 Kg/M3
Size 1/4 M
Brand Polybond
Pre-formed Sectional Thermal Pipe Insulation is a value-added product manufactured with chemically coated mineral fibers in specified sizes conforms to IS:9842, ASTM C 547 and equivalent BS-3958-4. The pre-fabricated Thermal Pipe Sections are designed for thermo-acoustic insulation and fire protection of pipelines operating at temperatures up to 750° 'C'. Mineralwool Thermal Pipe Sections are non-combustible, easy to cut, fit, handle and has high levels of thermal efficiency and strength. Each section is split and hinged for easy, snap-on application.
Applications :
Pre-formed Pipe Sections are highly recommended for industrial steam and process pipelines in oil refineries, chemical plants, and power projects.
Thermal Conductivity: Mineralwool Resin Bonded Slabs has got excellent low thermal conductivity of 0.034 W/mK at 50° C mean temperature.
Fire Resistance:
Mineralwool Resin Bonded Slabs are noncombustible when tested as per IS:3144:1992 clause 16 and Class 'O' to the building regulations.
Compatibility:
These mattresses are compatible with all form of material with which they are likely to come in contact with industrial and building applications.
Acoustical Properties:
Mineralwool Pipe sections are suitable for acoustical treatment in industrial and building applications.
Moisture Resistance:
Mineralwool Resin Bonded Slabs are non-hygroscopic, non-capillary. They do not absorb moisture from the atmosphere. Water repellent grade products available on request.
Compressive strength:
The mattress is resistant to compression and excellent recovery after compression.
Biological Properties:
Mineralwool Pipe sections are Rot proof, will not sustain vermin and will not encourage the growth of bacteria, mold or fungi.
Chemical Neutrality:
Chemical neutral with a pH value of 7. The mattress will neither cause nor promote corrosion.
No more offers for this product!
General Inquiries
There are no inquiries yet.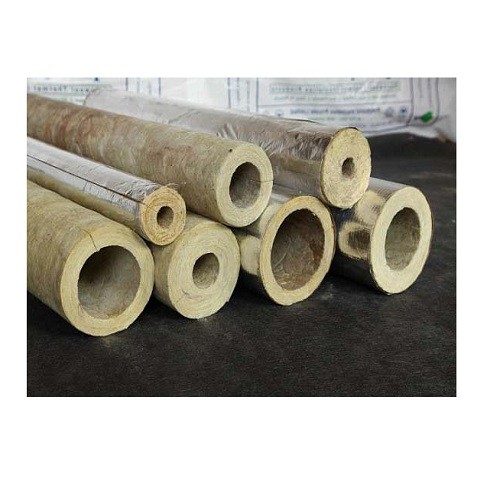 POLYBOND'S : THERMAL SECTIONAL PIPE INSULATION