MARMO CEM
Brand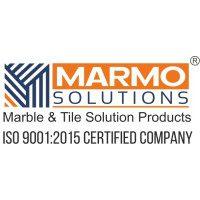 Internal, external
Low water/cement ratio
Mechanical performances superior to those of Portland cement
High dimensional stability and long-lasting performance
Prolonged workability both in the manual and mechanical laying
Suitable for laying ceramic tiles, porcelain tiles, natural stone, hardwood floors and resilient materials using adhesive
Submit the inquiry to get direct support from our product team
Products Specification
MARMO CEM is a certified, eco-friendly, hydraulic, normal-setting and rapid-drying mineral binder for high-performance screeds and heat-radiant slabs, ideal for use in Green Building. With very low volatile organic compound emissions. Recyclable as an inert material at the end of its life. MarmoCem, mixed with inert materials of assorted grain size from 0 to 8 mm, creates screeds of high dimensional stability and constant moisture stability, guaranteeing the rapid, safe laying of ceramic tiles after 24 hours and hardwood floors after just 5 days.
Advantages
Category: Inorganic mineral products
 Preparation of the substrates
Rating: Eco 2
Very low VOC emissions
Can be recycled as an inert material
Technical Specification
Appearance Mixture of binders
Apparent Volumetric Mass = 0,96 kg/dm³ UEStc/CSTB 2435S helf Life = 12 months in the original packaging in dry environment
Pack 20 kg bags
Dosages:
(a)Laying ceramic Tiles = 160 kg/m³ sand 0-8 mm EN 13139 – DIN 1045-2:A/B
(b)Laying Hardwood floors = 200 kg/m³ sand 0-8 mm EN 13139 – DIN 1045-2: A/B
Pot life ≥ 3h
Temperature range for From +5° C to +35°C application Foot traffic= 8 h
Waiting time before laying
( thickness 5cm )
Ceramic Tiles = 24 h
Wood effect tiles = 5 days
Coverage = 2 – 2.5 kg/m² per cm of thickness
Application
Marmoleum can be applied in a practical and safe manner, following the traditional phases required to produce cement-based screeds: i.e. preparation of level belts, casting and compacting the paste, levelling and final smoothing with a float or by mechanical means. The compacting phase is particularly important to ensure the highest levels of mechanical performance. The finishing of the screed, carried out by moistening it with water and using a rotating steel disk, can result in the creation of a surface crust that is not very absorbent and will extend the drying time of the screed and worsen the performance of the adhesive. At the point where tubing is installed, where the thickness of the screed might be finer (minimum 2 cm), it is necessary to insert a tight-mesh, galvanized metal reinforcement grid (2/3 cm). At the point corresponding with day joints caused by interruption of the work process, it is necessary to make a connection between the two castings, inserting iron rod bolts of ≈ 50 cm length and 5 Ø with a distance of approximately 20/30 cm between one rod and the next, or a section of electro-welded mesh (Ø 5 mm, 20×20 cm mesh size) and applying to the wall of the casting, before continuation of the work, a slurry key prepared with 2.5 parts of MarmoCem, 1 part of eco-friendly, water-based Marmo Latex 47/ ammo SBR-47 and 1 part water.
No more offers for this product!
General Inquiries
There are no inquiries yet.