EXCEL AquaSeal – Roof Coating Products
Brand

Flexible Cementitious Waterproofing Coating
Submit the inquiry to get direct support from our product team
Products Specification
Excel AquaSeal is a state-of-the-art 2K, highly flexible, protective, and waterproof coating, ideal for sealing and coating a wide variety of applications.
Application 
Excel AquaSeal was developed due to a demand for a truly flexible coating, not only in terms of physical properties but also in terms of applications and application methods. It is a two-component product resistant to water, moisture and abrasion, and composed of a cementitious powder and plasticizer-free copolymer. It has superior adhesion to many substrates, including concrete, brick, masonry and some natural stone substrates.
Features and Benefits 
2 parts – cement and liquid polymer – and flexible
Cover non-dilated small cracks and pores in substrates.
To waterproof before tiling in wet areas in buildings and in swimming pools
Non-toxic can be used with potable water and in water tanks.
Specification:
EXCEL AquaSeal – Roof Coating Products
No more offers for this product!
General Inquiries
There are no inquiries yet.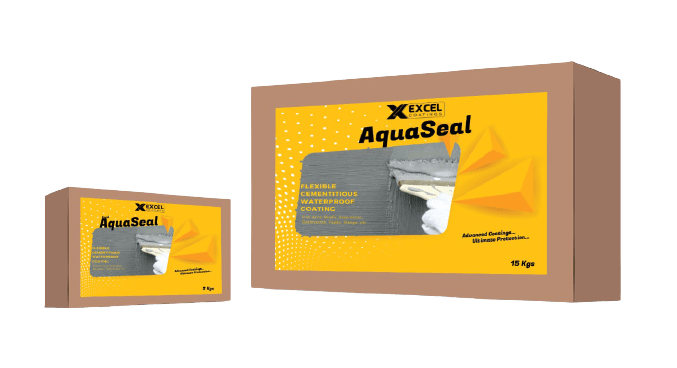 EXCEL AquaSeal – Roof Coating Products