Best Value
Briquetting Lever Press "BLP"
Brand

| | |
| --- | --- |
| Brand | SK |
| Production Capacity | 0-500 kg/hr |
| Automatic Grade | Manual |
| Briquette Shape | Cylindrical |
| Briquette Size | 4″ x 4″ |
| Density Of Briquette | 400 kg/m3 |
| Finished Product Length | 4″ |
| Finished Product Shape | Cylindrical |
| Power Require | Manual |
| Shape Of Finished Product | Cylindrical |
Submit the inquiry to get direct support from our product team
Products Specification
Briquettes are the next-gen for green energy and are getting globalized at a fast pace. The Briquetting Lever press "BLP" is an economical product, best suited for rural families, used for making these BRIQUETTES out of waste material like agricultural waste, etc. Our briquetting lever press is a foldable device and easy to use. The Briquetting Lever press as the name suggests contains a lever (rod) connected to a circular disc that enters into a porous cylindrical entity (Basket). Once the entire lever press is assembled correctly, a mixture of agricultural waste and water is made then this mixture is poured into the porous cylindrical entity (Basket). Using the Lever, the mixture is then pressed until all the water content from it is drained through the porous in the Basket. The resulting
product is in the shape of the Basket, in this case in a cylindrical shape, which is in the shape of a fuel cell made of an appropriate mixture.
Application
Majorly used as a substitute for coal, kerosene, firewood for COOKING & BOILING WATER purposes. Great USES with a variety of BRIQUETTES can be formed.
Technical Specification
No. of People required to operate: 1
Time to set up the Equipment: 8-11 mins
Production capacity: 30-35 briquettes/hr
Weight: 15 kg
No. of hrs to harden the Briquettes: 12-14 hrs in direct sunlight after compressing
Burns: 15-20 mins/briquette Ideal Dimension of Briquette: Dia 4″ x Height 4″
Ideal Weight: 325 gm/briquette
Advantages
Be used by anyone.
Compact Design
No Electricity is Required.
Light Weight
Easy Assembly.
Easily Transported & Stored.
Economical Product
Prolonged Life.
Free Maintenance.
Can be an extra source of income for Rural Families.
Can result in small entrepreneurs
Specification:
Briquetting Lever Press "BLP"
No more offers for this product!
General Inquiries
There are no inquiries yet.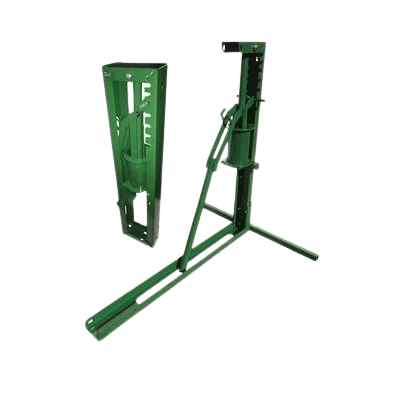 Briquetting Lever Press "BLP"