CARE Natural Toilet Drain Cleaner | 5L Pack
Brand

Product details
The 5L can ship with an empty 400ml bottle and a funnel to help you Reduce your plastic footprint by Reusing plastic bottles.
SAFE TO USE in your Restrooms:
Advanced Biological Treatment for restroom drains and floor traps.
Digests salt depositions and body oil/fat-based dirt,
Eliminates clogging and restores the free flow
Products Specification
The 5L can ship with an empty 400ml bottle and a funnel to help you reduce your plastic footprint by Reusing plastic bottles. Multi-purpose Cleaner This product provides single—product simplicity with multi-application flexibility. No other (bio) formulation provides this unique combination of deep cleaning, sanitizing, and odour control features. It was developed specifically to overcome the limitations of "all-purpose cleaners" available in the market.
Application
Degreasing, cleaning, and odour control of all hard surface finishes – Glass & Mirrors Shiny floor surfaces Polished granite and marble Kitchen bathroom sinks Bathroom fixtures Sink drains Deodorizer for garbage and domestic waste areas.
Technical Specification
PH Value 7
Brand Zerodor CARE
Usage/Application floor cleaning, surface cleaning
Quantity Per Pack 10 liter
Packaging Type Bottle, Can
Size 400 ml,5 Litre
Color Creamy white
Bottle Size (L) 5 liter
Application Surface cleaning
pH Value Neutral
Model Name/Number Surface CARE Enzymic
Flavor Citrus
Domestic And institutions both
Packaging 5 lit drum
Available Sizes 500 ml and 5-litre drum
Features organic/enzymic cleaner
Minimum Order Quantity 50 Litre.
Advantages
Provides long-lasting cleaning & odour control Degrades residual organics (e.g. grease, food spills, urine, etc) to provide a continual deep cleaning action. Prevents the growth of undesirable disease-causing organisms. Keep sink drains unclogged and free of odour. The solution does not use any harmful chemicals like Paraben, phosphates, Chlorine, Bleach, Petroleum solvents, or Synthetic Fragrances. Instead, the Toilet Drain Cleaner uses active enzymes and non-toxic micro-organisms which are the most effective ingredients to remove and eliminate stains and odours. These ingredients quickly break down substances like body fats, calcium deposits, and organic matter.
Specification:
CARE Natural Toilet Drain Cleaner | 5L Pack
| | |
| --- | --- |
| Weight | 6 kg |
| Dimensions | 30 × 20 × 30 cm |
No more offers for this product!
General Inquiries
There are no inquiries yet.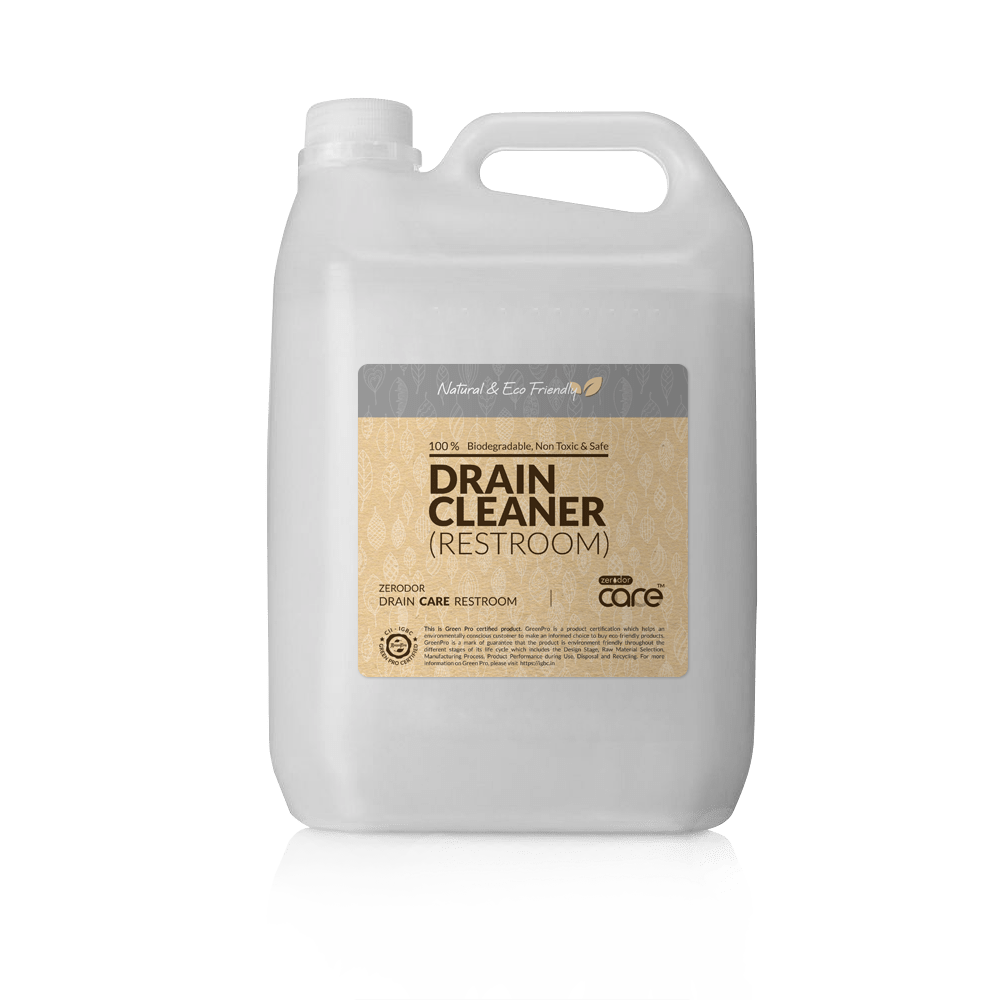 CARE Natural Toilet Drain Cleaner | 5L Pack