IQAir HealthPro 250
Brand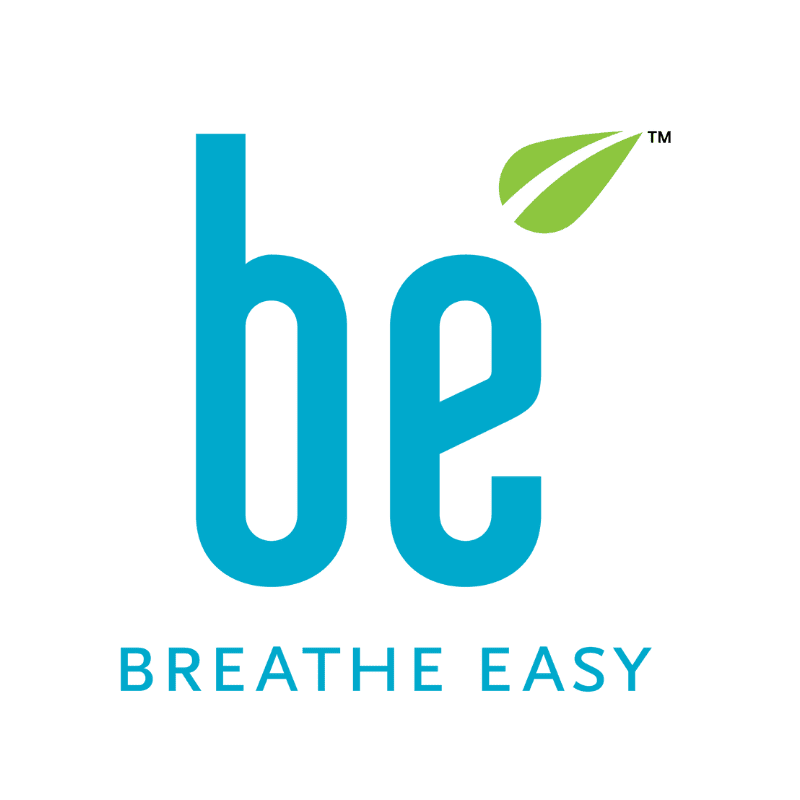 Highest selling IQAir machine in the world
Comes with a 3-stage filtration process
Pre-filter eliminates micro-particles such as pollen, pet dander and mould spores
The V5-Cell™ Gas & Odor Filter uses granular activated carbon adsorption to eliminate volatile organic compounds and other harmful chemicals
The V5-Cell also includes a pelletized chemisorption filter to destroy other harmful chemicals such as formaldehyde
The IQAir HyperHEPA filter eliminates fine and ultrafine particles, including bacteria, viruses and combustion particles
Uses no more power than a conventional light bulb
Makes very low noise
The New Edition features the most powerful fan ever as its power translates into even better air cleaning results
Has lower running cost due to fewer filter changes
Submit the inquiry to get direct support from our product team
Description
Product Specification oh IQAir HealthPro 250
The HealthPro 250 is designed with a 3-stage filtration process that cleans the full spectrum of airborne pollutants through a series of filters manufactured by IQAir to be the best in each category.
Micro-Particle Filtration: After the air is drawn in through the air intake, the PreMax™ pre-filter eliminates micro-particles such as pollen, pet dander and mould spores.
Granular Activated Carbon Adsorption: Next, the V5-Cell™ Gas & Odor Filter uses granular activated carbon adsorption to eliminate volatile organic compounds (the cause of odours) and other harmful chemicals.
Pelletized Chemisorption: The V5-Cell also includes a pelletized chemisorption filter to destroy other harmful chemicals such as formaldehyde.
HyperHEPA Filtration: Lastly, the unequalled IQAir HyperHEPA filter eliminates fine and ultrafine particles, including bacteria, viruses and combustion particles.
Advantages 
The quietest high-performance air purifiers ever: The New Edition has an average of 7% less sound across all fan speeds, without sacrificing filter life or system efficiency. You can now have clean, healthy air without disrupting your environment with noise. Our design places the fan motor between sound-attenuating filters. The double-walled housing effectively reduces sound transmission. Rubber suspension pads systematically isolate motor vibration from the air cleaner housing. The EvenFlow Diffuser deflects sounds back into the system while returning low turbulence and low-velocity air to your room. The result is an air purifier quiet enough for your bedroom.
Easy filter replacement: The IQAir HealthPro Series features a revolutionary modular tower design, which snaps open to allow access to all filters in a matter of seconds. By simply releasing the locking arms and sliding the filters out of the frame, almost anyone can replace any of the HealthPro Series filters in moments without special tools or complicated processes. No other air purifier even comes close to the simplicity of maintaining an IQAir air purifier for home.
Energy-efficient: The IQAir New Edition costs very little to operate. It only requires about as much power as a conventional light bulb. At the very heart of these air, purifiers are the ultra-efficient IQAir New Edition fan and its maintenance-free motor. This amazing powerhouse requires as little as 20 watts of power at the lowest speed and up to a maximum of 135 watts at the highest speed. As a result, it costs only pennies per day to operate.
3D UltraSeal: The efficiency stated for most air cleaners is purely theoretical. Internal leakage drastically reduces the actual efficiency of most air cleaners. IQAir systems feature patented triple sealing technology. First, a unique process ensures that the filter media is 100 per cent sealed in the filter frame. Second, our patented 3D UltraSeal™ ensures perfect knife-edge-in-groove sealing between filter frame and housing. Third, individual seals on each housing module ensure airtight housing. As a result, IQAir systems have a total system efficiency that is higher than the theoretical efficiency of conventional air cleaners.
New Edition fan: The New Edition features the most powerful fan ever used in a compact room air purifier. That power translates into even better air cleaning results. The new three-dimensionally optimized design now uses state-of-the-art aerodynamics to convert energy into more air and less noise. IQAir systems use the highest quality fan motor available. This fan has an astonishing 1200 m³/h rating. Because each fan is individually balanced and uses steel ball bearings, it outlasts other fans by years. The IQAir New Edition fan is suspended in a separate module that isolates the fan from the housing with eight shock absorbers to further reduce noise.
HyperHEPA filtration: The IQAir HealthPro Series features HyperHEPA filtration technology for superior airborne particle removal. IQAir's HyperHEPA filtration is tested and certified by an independent third-party lab to effectively filter harmful ultrafine pollution particles down to 0.003 microns in size. This is 100 times smaller than what is achieved with ordinary air filtration technology and 10 times smaller than a virus. In addition, to ensure that every IQAir HealthPro Series air purifier is actually delivering superior air quality, each and every system is individually tested at the factory with an electronic particle counter and is certified to filter a minimum of 99.97% of all particles 0.3 microns or larger.
Remote control: A sleek and efficient handheld remote control makes it easy to manage your HealthPro Series air purifier from almost anywhere in the room. You can set the fan speed and even timer controls without getting up. When it's not in use the remote control fits handily in the recesses on the top of the system, so you can easily find it when you need it.
Sophisticated controls: Every IQAir room air purifier features six fan speeds and its streamlined system controls allow you to easily program automatic operation via a day/night timer. This allows you to cut energy costs and extend filter life by using your HealthPro Series air purifier to clean the air exactly as you need it when you need it. Also, the included intelligent filter-life monitor precisely forecasts filter replacement based on actual usage and colour-coded lights tell you when it's time to change each filter. Relax and let the system work for you.
InFlow Ducting: The InFlow ducting adapter combined with any compact IQAir the stand–alone air cleaning system can be used in a variety of applications to
• create positive pressure (e.g. protective isolation)
• create negative pressure (e.g. containment isolation)
• ventilate a room with fresh and clean outdoor air
Technical Specification
Power requirements
220-240 V, 50/60 Hz
Energy consumption
1: 20, 2: 36, 3: 54, 4: 74, 5: 105, 6: 135 Watt; Standby: <1 Watt
Dimensions (without/with packaging)
H 61 x W 38 x D 41 cm / carton: H 74 x W 43 x D 45 cm
Weight (without / with packaging)
12 kg / 16 kg
Air delivery (incl. filters)
1: 50, 2: 100, 3: 170, 4: 240, 5: 330, 6: 470 m3
/h
Sound pressure/power level
LP 1: 22, 2: 33, 3: 41, 4: 47, 5: 52, 6: 57 dB(A); LW 1: 32, 2: 43, 3: 51, 4: 57, 5: 62, 6: 67 dB(A)
Fan motor
centrifugal, backwards curved, with thermal protector, non-stop use approved
Control panel
4-key touch-pad with 16 character 2-line LCD display
Air intake
dual arches at the base of the unit
Air outlet
320° EvenFlow™ diffuser
Colour of main housing / locking arms
light grey/white
Housing material
non-off-gassing, impact-resistant, UV-stabilized ABS
Application
Air cleaning can play an important role when it comes to improving indoor air quality. However, it should be noted that air cleaning should be used in conjunction with pollution source control and ventilation, wherever possible.
1. Eliminate or reduce the air pollution source as much as possible. Source control is by far the most effective way to improve indoor air quality since it sets out to deal with air pollution at the point of origin.
2. Ensure that sufficient fresh air is entering the room from outside. Air cleaners are not a substitution for sufficient ventilation. They are not able to reverse the conversion of oxygen (O2) into carbon dioxide (CO2), caused by breathing and combustion processes.
3. Ensure the IQAir® system can clean enough air to cope with your room size. The actual hourly air volume cleaned by the system should be at least double the air volume of your room. If the rate at which pollutants enter the room air is high or the indoor air quality requirements are stringent, the hourly air delivery of the system needs to exceed the room air volume several times. To achieve that level of air turnover, it may be necessary to employ more than one system.
WARRANTY
The IQAir Health Pro Series Air Purifiers, which are designed for domestic and office areas are covered by three (3) Year limited warranty if, within 3 years from the original purchase date by the end-user from the authorized IQAir Dealer, the air purifier or any part thereof (with the exception of filters) is proven to be defective by reason only of faulty workmanship or material. The faulty item or parts thereof will be repaired or replaced free of charge of labour and material. The rights under this warranty are limited to the Original system's warranty. The warranty for replaced parts will expire automatically with the termination of the original device's warranty. This IQAir limited warranty is only valid for the original first purchaser. It is non-transferable.
This warranty shall not apply to damage caused by misuse, wear and tear, neglect, unauthorized repair, damage caused by installation, adaptation, modification or use in an improper manner or inconsistent with IQAir's operating and maintenance instructions, or to wear or deterioration resulting from environmental conditions like a power surge or damage sustained during transit.
IQAir will not be liable under this warranty for any fault or damage arising from defective workmanship if the product has been serviced, repaired or modified by any person other than IQAir Authorized Person or if the manufacturer's serial sticker has been removed or tampered with. Any misuse, abuse or modification to the original product voids the limited warranty. The use of inferior replacement filters will void this limited warranty. Obvious defects must be communicated to the authorized IQAir Dealer within 10 days of the purchase date.
Important Note: In the event of a defect occurring, please contact your point of purchase immediately and raise a complaint mentioning the nature of the defect. The service engineer would visit your place to rectify the issue. Should the fault be covered by the terms of this warranty, the products will be replaced or repaired free of charge. Should the fault not be covered by the terms of this warranty, a quote for the same will be issued which needs to be accepted in writing before the repair work is carried out.
No more offers for this product!
General Inquiries
There are no inquiries yet.