UNDER DECK ROOF INSULATION WITH KOOLSHEETS
Underdeck insulation in metal or concrete slab roofs are recommended when there are space ownership constraints or short duration space conditioning is required.  As this insulation is coming within the living space where a lot of electrical wiring and junction boxes may be there. These being fire hazard potential areas, only "Self Extinguishing" grade of Koolsheets may be used.  These sheets have a chemical coating at individual bead level which produces Carbon Di Oxide (CO2) when burnt thus extinguishing the flame as soon as the flame source moves.
| | |
| --- | --- |
| Item Code | KOOLSHEET |
| Delivery Time | 7 days after receipt of advance payment |
| Port Of Dispatch | Greater Noida |
| Production Capacity | 1 000 sq ft per day |
| Packaging Details | POLYBAG |
| Payment Terms | T/T (Bank Transfer)/Other |
Submit the inquiry to get direct support from our product team
Products Specification 
The Overbeck system gives an insulating exterior skin to the building thereby protecting it from daily expansion contractions due to day-night temperature variance and thus protecting the underlying layers (waterproofing & the concrete deck) from thermal stress cracks due to the same. For Wall and Under Deck Roof Insulation in Commercial Buildings, Cold Storages, Cold Rooms.
If an insulating material layer of only 50mm (insulation value is 24 times that of brickbat Coba or 30 times that of equivalent thickness mud Chaska) is added to the roof then the insulation value of the total roof may go up by over 5 times. This increase in insulation value :
Minimizes heat loss from the interior in winter months and
Minimizes heat gain from outside in the summer months
This will substantially improve the resident comfort level and reduce air conditioning requirements thus lowering the capacity (tonnage) of the air conditioner required as well as the operating power and maintenance costs. Insulation is the single most cost-effective way to improve energy efficiency based on cost comparison per square foot. This is a totally passive system with no operation cost over the life of the building. Governments are recognizing this with new energy efficiency legislation and national and international commitments.
Inadequate insulation and air leakage are leading causes of energy waste in most homes. Besides wasting energy these leakages are the cause of the uncomfortable hot or cold drafts.
By insulating a building or home,
Save money (up to 40% of your AC power bill) and the nation's limited energy resources
Maintain a uniform, comfortable temperature throughout your interiors, throughout the year.
Application 
It uses the underlying high mass (high thermal inertia) concrete layer as storage for ambience (heat/cold) thus improving the insulation effect. KOOLSHEETS made of High-Density Polystyrene foams or Extruded Polystyrene (XPS) sheets is laid over the waterproofing layer on RCC Slab to provide a thermally insulating skin to the roof.
Technical Specification
The compressive strength of the insulation layer should be sufficient to not compress by more than a millimetre under a man's weight. XPS sheets of density 34 Kgs/m3 or Polystyrene Foam Koolsheets of density > 24 Kgs/m3 have such strength.
Application
Long-lasting
Optimum quality
Reliability
Better efficiency
Flawless performance
Robust construction
Long, trouble-free service life
Easy to install and operate
Requires less maintenance
Corrosion resistance
Available in various dimensions
Available at cost-effective prices
No more offers for this product!
General Inquiries
There are no inquiries yet.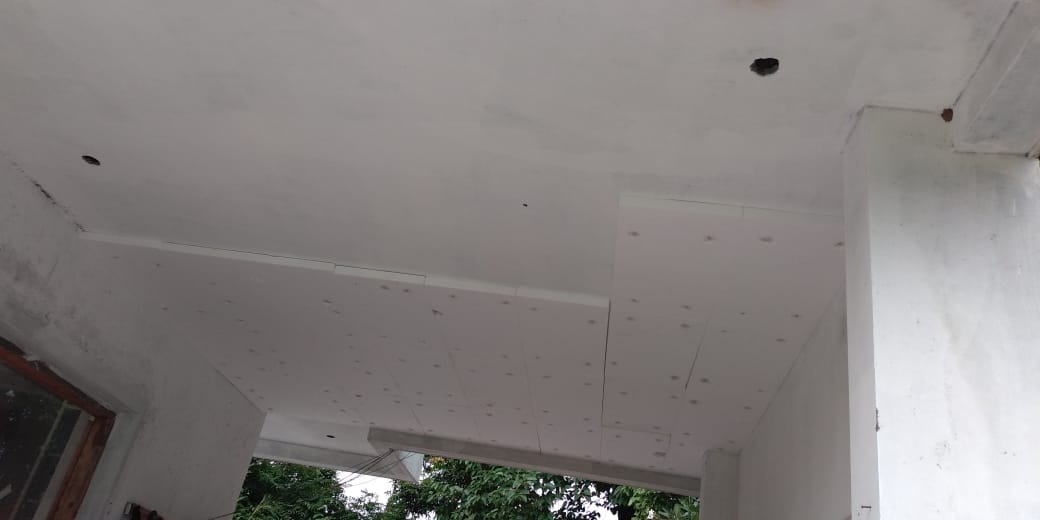 UNDER DECK ROOF INSULATION WITH KOOLSHEETS