CI092 Cast Iron Y Strainer PN-16 (Screwed)
Brand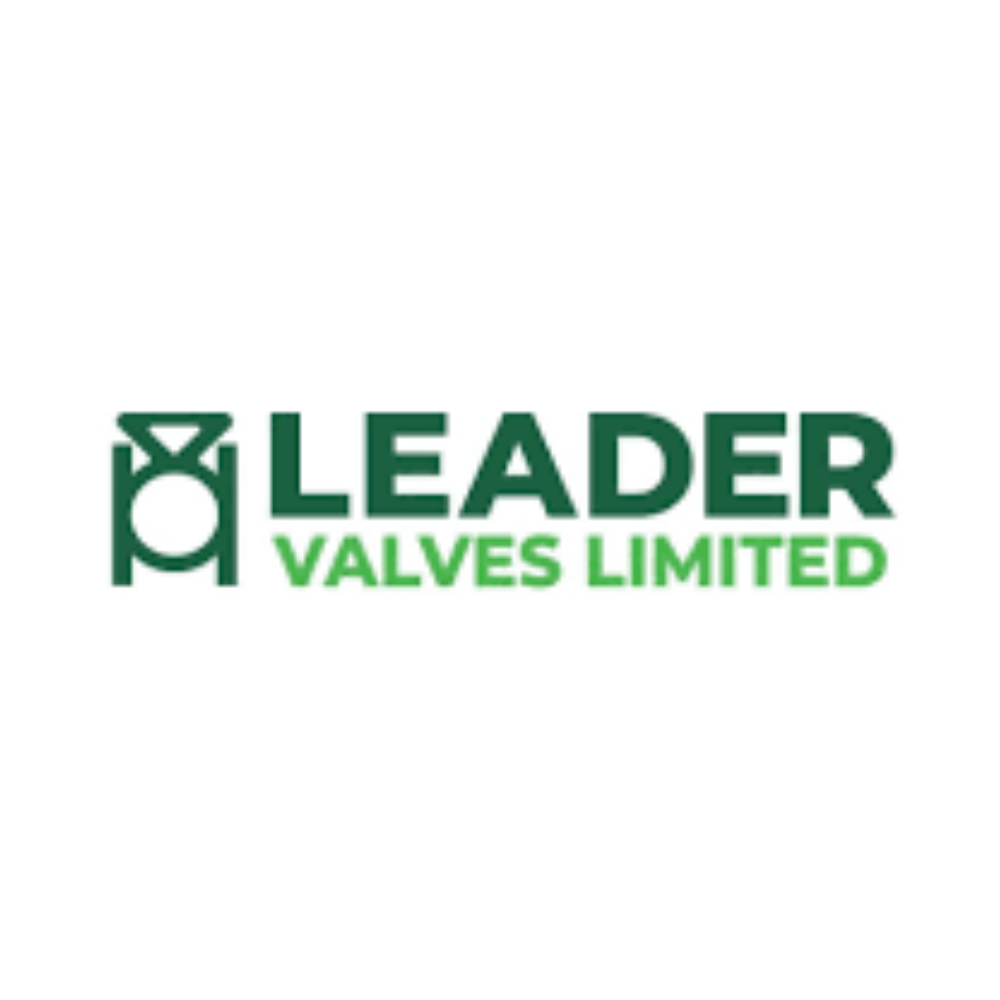 Item Code: CI0092
Pressure Rating: PN-16
Testing Standard: Mfg. Standard
Size Range: 15mm to 50mm
Product Standard: Mfg. Standard
Suitable For

Submit the inquiry to get direct support from our product team
Material Specification
CI092 Cast Iron Y Strainer PN-16
| P. NO. | NAME OF PART | MATERIAL | SPECIFICATION |
| --- | --- | --- | --- |
| 1 | BODY | CAST IRON | BSEN 1561 Gr. GJL200 |
| 2 | GASKET | STAINLESS STEEL | TYPE 304 1MM DIA PERFORATION |
| 3 | PLUG | C.N.A.F. | ——- |
| 4 | COVER | CAST IRON | BSEN 1561 Gr. GJL 200 |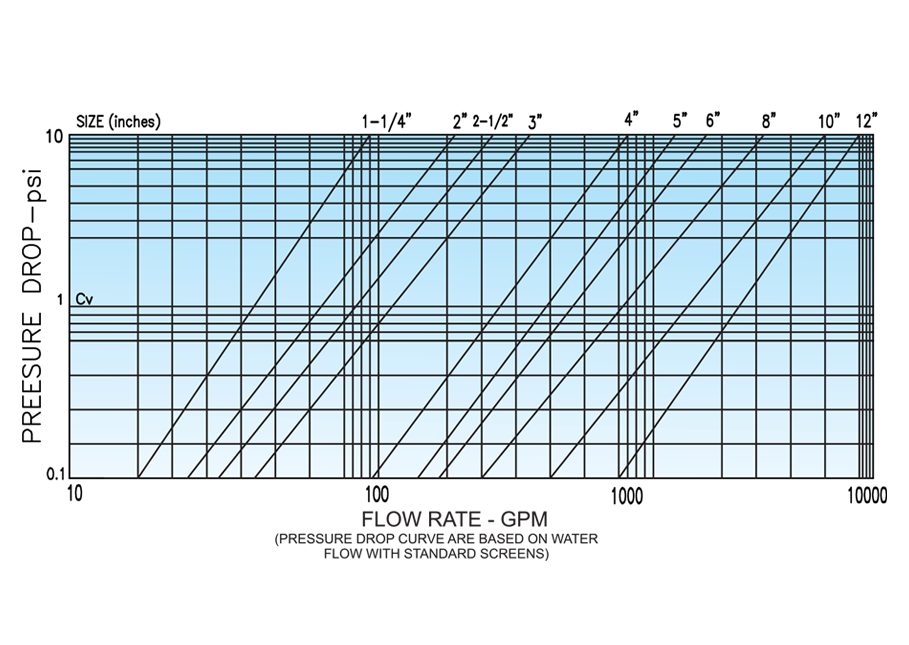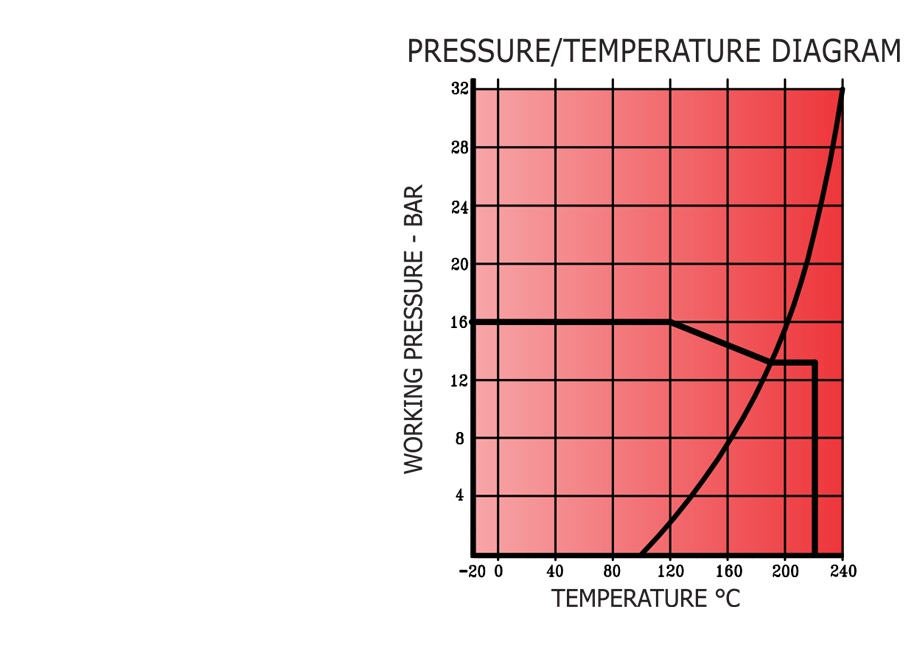 | SIZE (mm) | 15 | 20 | 25 | 32 | 40 | 50 | 65 |
| --- | --- | --- | --- | --- | --- | --- | --- |
| L | 102±2 | 128±2 | 145±2 | 145±3 | 180±3 | 211±3 | 244±3 |
| ~H | 85 | 108 | 128 | 145 | 170 | 205 | 255 |
| "Rp" | 1/2″ | 3/4″ | 1″ | 1-1/4″ | 1-1/2″ | 2″ | 2-1/2″ |
INTRODUCTION
Leader 'Y' type Strainer offers best solution for separation and segregation for pump protection, flow meter protection, valves protection, regulator protection. In water handling equipment it works to save from damage through sand or any other solid particles.
Designed to manufacturer standard.
Y' Type pattern, Bolted Cover.
SS (Type 304) Screen Having 1mm Dia Perforation snugly fitted on machined surface to ensure no particle larger than the screen opening can escape around the end of the screen.
Filtration area approximately 3 times more than flow bore area of the body.
Body cavity with largest possible filtration area to counter decrease in flow rate caused by clogging.
Fine finish and smooth contours of flow way reduce the pressure drop.
Screen is guided both in body and cover.
Strainers may be installed in vertical lines and horizontal lines with effectiveness.
Cover of the valve acts as drain plug to drain out the foreign particles accumulated in the strainer.
Screwed Female BSP Parallel Threads to BS:21.
END CONNECTION
Screwed Female BSP Parallel Threads to BS:21.
UTILISATION & SERVICE
"LEADER" Cast Iron 'Y' Type Strainer are suitable for above-ground installations.
Best suited for potable water, treated fresh water, neutral liquids & some gases.
WORKING PRESSURE
Maximum Working Pressure: 16 Bar.
See Pressure / Temperature Diagram.
TEMPERATURE LIMITS
Maximum Working Temperature: 220°C.
See Pressure / Temperature Diagram.
TEST PRESSURE (Hydrostatic)
| Rating | PN-16 |
| --- | --- |
| Body (Hyd.) | 24 Bar |
No more offers for this product!
General Inquiries
There are no inquiries yet.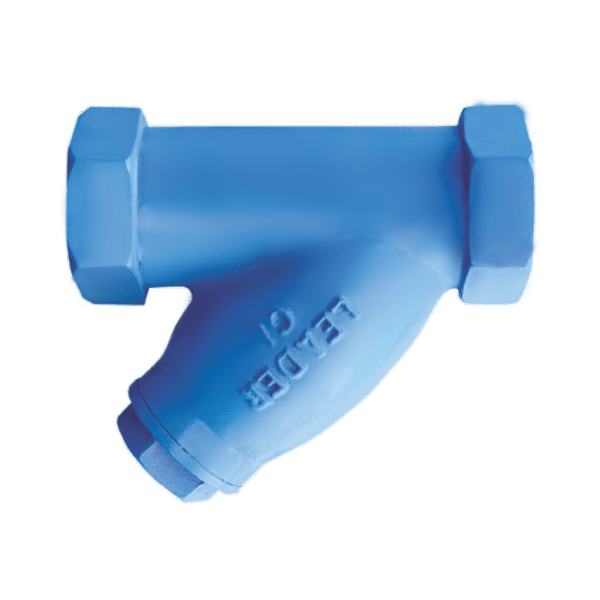 CI092 Cast Iron Y Strainer PN-16 (Screwed)