CleanZone SLS
Brand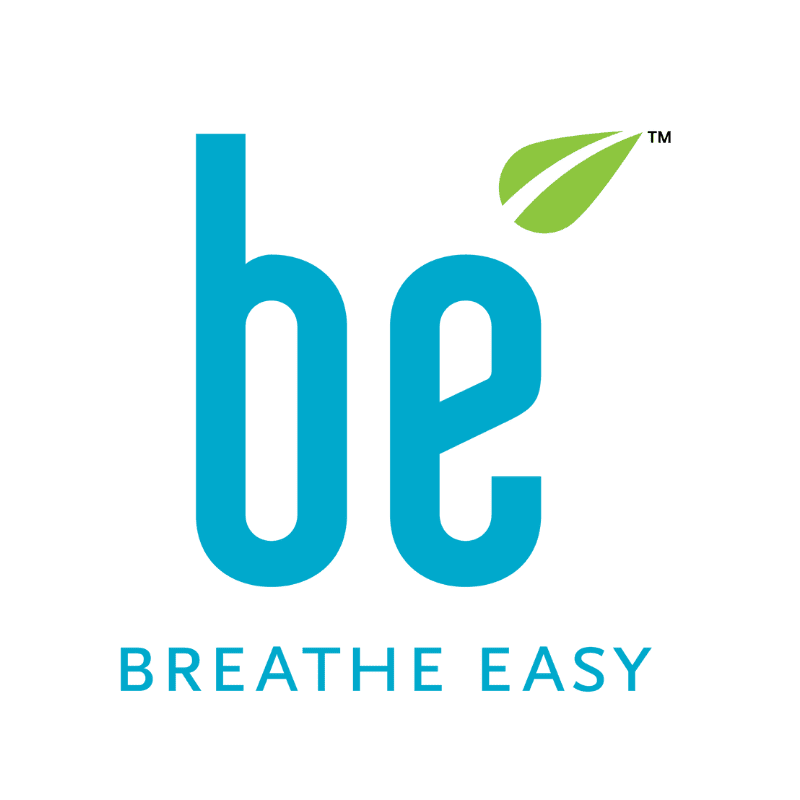 Powerful, Commercial-Grade Air Cleaning
• Combines high-efficiency performance with ultra-low noise design
• Wall mount options save valuable floor space
• 100% Ozone Free
• HyperHEPA SL-H11 filter with a surface area of 13.3 m2 (The CleanZone HyperHEPA filter removes more than 99% of all particles 0.3 microns or larger and is proven to filter ultrafine particles down to 0.003 microns in diameter, the smallest particles that exist.)
• Energy Efficient Air Purifier for 1000 Sq Ft
• Remote & Timer available for easy control of the unit
• Guaranteed high-efficiency filtration of
o  Fine & Ultrafine particulates (PM10, PM2.5)
o  Airborne bacteria, viruses, and mould spores
o  Wide range of gaseous chemical contaminants
• We guarantee that you will get 99% particle-free air at a sound level not exceeding 50 dB(A) and power consumption of fewer than 75 watts
Submit the inquiry to get direct support from our product team
Description
Products Specification
Advanced Micro–Fiber Filtration
The CleanZone SLS HyperHEPA filter features Advanced Micro-Fiber (AMF) technology. AMF fibers are 10 times thinner than conventional filter fibres. This allows air to pass easily through the filtration media while the ultra-fine threads create an almost impenetrable barrier for pollution particles. AMF filter technology in the CleanZone allows the air to pass through the filtration media with less resistance and turbulence, adding to its ultra-low noise performance.
Advantages 
Advanced Filtration of Chemical Substances and Odours
CleanZone SLS can be optionally equipped with IQAir's unique GCX filter technology. The cylindrical shape of the GCX cartridges allows for optimum contact between the contaminated air and the filter media, thus ensuring maximum removal efficiency.
Five GCX gas phase-filter cartridge sets that hold up to 14 kg of granular media, are available to target either a very specific range of chemical pollutants (such as formaldehyde, VOCs) or to control a wide spectrum of gaseous contaminants and odours:
• VOC: for higher molecular gaseous pollutants, including a broad variety of odor-causing organic compounds (e.g. dimethylamine), VOCs (e.g. benzene, toluene, xylene), solvents (e.g. cyclohexane, carbon disulfide, turpentine, trichloroethylene), alcohols (e.g. methanol, propanol), aromatic hydrocarbons (e.g. naphthalene, styrene), alkenes, esters (e.g. ethyl acetate) and ozone, etc.
• ChemiSorber: for a broad range of chemical pollutants including many lower molecular aldehydes (e.g. formaldehyde) and organic acids (e.g. acrylic acid, acetic acid), sulfuric oxides (e.g. sulfur dioxide, sulfur trioxide) and nitrogen oxides (e.g. nitrogen monoxide, nitrogen dioxide), etc.
• MultiGas: for a broad spectrum of gaseous pollutants and odours, including hydrocarbons, volatile organic compounds (VOCs), sulfuric oxides, formaldehyde, hydrogen sulfide, lower molecular aldehydes and organic acids, nitrogen oxides, higher molecular gases, odours, ozone, etc. AM: for ammonia, amines (e.g. methylamine, triethylamine), etc.
• AcidPro: for sour gases including caproic acid, caprylic acid, chlorine, formic acid, hydrobromic acid, hydrochloric acid, nitric acid, dinitrogen monoxide, sulfuric acid, etc.
Highly effective against ultrafine particles
Ultrafine particles (UFPs) are the most harmful form of air pollution, smaller than 0.1 microns. Ultrafine particles can easily inhale deep into our lungs and get absorbed into the bloodstream. From there, ultrafine particles reach every organ and every cell in our body and disrupt their proper operation. Ultrafine particles have been linked to heart attacks, strokes, asthma, and even cancer. An independent study demonstrated that the IQAir CleanZone SLS can remove 94% of ultrafine particles from the air.
Exceptional control of air pollution
Diesel soot, allergens, viruses, and all other airborne pollutants, including tiny but deadly ultrafine particles, are captured by the CleanZone SLS. The CleanZone's HyperHEPA filter removes more than 99% of all particles 0.3 microns or larger and is proven to filter ultrafine particles down to 0.003 microns in diameter, the smallest particles that exist.
High airflow
The CleanZone SLS has an exceptional airflow capacity of up to 820 m3/h (482 cfm) while meeting the most stringent noise standards and providing unequalled air filtration. The high capacity of the CleanZone SLS enables it to provide up to 4 complete air changes per hour in a 200 cubic meter room. Air is drawn in from the bottom of the CleanZone SLS system and is directed upward into the environment to avoid annoying drafts and discomfort.
Ultra-quiet
At 45 dB(A), the CleanZone SLS is the quietest high-performance air purifier in the world, virtually inaudible even in quiet indoor spaces, such as offices and classrooms. Even at the highest fan speed setting, the CleanZone SLS only generates an incredibly low sound level of 45 dB(A). That is a three times lower sound level than that generated by typical professional air purifiers and practically inaudible even in a quiet work environment.
Air Change Optimization (ACO) technology
In designing the CleanZone SLS air purifier, IQAir engineers carefully studied air cleaner airflow patterns to create the most effective air cleaning possible. The result was Air Change Optimization (ACO) Technology, which allows for better air cleaning by not only cleaning more air but also distributing it more effectively in the room.
Best against allergens and microorganisms
The CleanZone SLS is extremely effective in the removal of all types of allergens and microorganisms, as the CleanZone SLS, is capable of cleaning all the air in a 93m2 space once every 15 minutes, pulling pollutants through the CleanZone SLS 99% efficient HyperHEPA filter four times an hour. The result is a very high reduction in the concentration of allergens and microorganisms in room air.
100% ozone-free
The CleanZone SLS HyperHEPA filtration technology removes more than 99% of all the particles in the air without using unsafe or unproven technologies such as ozone generation, ionization, or ultraviolet radiation.
Energy efficient
The IQAir CleanZone SLS costs very little to operate. Running at maximum fan speed consumes no more power than a conventional light bulb. At the core of this powerful, yet economical commercial-grade air purifier is a dual-fluted high-performance fan with four air inlet openings.
Preserves precious floor space
The CleanZone SLS mounts vertically or horizontally, up high or down low, freeing up valuable commercial floor space. Airflow from the CleanZone SLS can be directed where it's needed, without creating drafts or air disturbances that detract from its unobtrusive operation.
Tamper-proof exterior
Unlike consumer air purifiers, the CleanZone SLS is designed to be inherently tamper-proof. Access to filters, fan speed controls, and the power cable can all be limited and made available to authorized staff only.
Quiet, unobtrusive operation
With its slim design (less than 10 inches deep), simple exterior, and ultra-low noise performance, the CleanZone SLS is an unobtrusive, but powerful, air cleaner that continuously, quietly, and efficiently removes 99% of all the particles in the air.
Swiss quality
The CleanZone SLS has not only been Swiss designed and engineered but it is also manufactured in Switzerland.
Technical Specification 
Description
High-performance air cleaning system for the powerful control of particulate matter and microorganisms
Ultra-quiet high-performance air cleaning system for
the powerful control of particulate matter and microorganisms
Colour
 White
 White
Airflow Rate per fan speed
240 / 320 / 450 / 640 / 820 m3/h †
Sound Power Level per fan speed
25 /32 /41 /50 /56
23 /29 /35 /42 /48
Total System Efficiency for
Fine Particles and allergens (≥ 0.3 µm)
≥ 99%
Ultrafine Particles, bacteria and viruses (≥ 0.1 µm)
≥ 99%
Particulate Matter (PM 2.5, PM10)
≥ 99%
Dimensions (LxWxD) excl. casters or wall-stand
112 x 73 x 25 cm
182 x 73 x 25 cm
Weight incl filters
32 kg
45 kg (58 kg with optional GCX Filter Set)**
Power Consumption per fan speed
12 /16 /50 /60 /74 Watt
Electrical Configuration
220V-240 V /50-60 Hz
Application
Medical & Healthcare – medical practices, clinics, hospitals, microbiological, research & IVF labs, protective isolation rooms, containment isolation rooms, emergency & field medical care units, waiting rooms
Public & Institutional – classrooms, kindergartens, nursing homes, archives, libraries, museums. places of worship, smoking lounges
Commerce & Hospitality – bars, restaurants, hotels, offices, open-plan offices, print shops, workshops, data centres, network server rooms, nail & beauty salons, fitness studios, wellness centres.
Warranty: IQAir CleanZone air cleaning system is covered by two (2) Year limited warranty. If, within 2 years from the original purchase date by the end–user from the authorized IQAir Dealer, the air cleaning system or any part thereof (with the exception of filters) is proven to be defective by reason only of faulty workmanship or material. The faulty item or parts thereof will be repaired or replaced free of charge of labour and material. The rights under this warranty are limited to the Original system's warranty. The warranty for replaced parts will expire automatically with the termination of the original device's warranty. This IQAir limited warranty is only valid for the original first purchaser. It is non–transferable.

This warranty shall not apply to damage caused by misuse, wear and tear, neglect, unauthorized repair, damage caused by installation, adaptation, modification or use in an improper manner or inconsistent with IQAir's operating and maintenance instructions, or to wear or deterioration resulting from environmental conditions like a power surge or to damage sustained during transit.

IQAir will not be liable under this warranty for any fault or damage arising from defective workmanship if the product has been serviced, repaired or modified by any person other than IQAir Authorized Person or if the manufacturer's serial sticker has been removed or tampered with. Any misuse, abuse or modification to the original product voids the limited warranty. The use of inferior replacement filters will void this limited warranty. Obvious defects must be communicated to the authorized IQAir Dealer within 10 days of the purchase date.

Important Note: In the event of a defect occurring, please contact your point of purchase immediately and raise a complaint mentioning the nature of the defect. The service engineer would visit your place to rectify the issue. Should the fault be covered by the terms of this warranty, the products will be replaced or repaired free of charge. Should the fault not be covered by the terms of this warranty, a quote for the same will be issued which needs to be accepted in writing before the repair work is carried out.
No more offers for this product!
General Inquiries
There are no inquiries yet.