MARMO BARRIER – W
Brand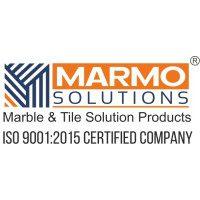 The very fast development of protective effect
Distinctive nano effect
No or only low colour enhancement
Excellent oil- and grease repellent effect
Excellent reduction of water – and dirt absorption during periods of moisture
Fast liberation of humidity during dry periods due to high vapour permeability
Low adhesion of paints on treated stone surfaces
Products Specification
MARMO BARRIER – W solvent base is ready to use weather-resistant and non-yellowing impregnation based on high-quality organic active substances. The product is absorbed by the stone due to the capillary forces, however, without closing the pores.
Advantages
Very effective & micro-sized particles.
High breathability
Non-film forming – Invisible
Long-lasting & UV-resistant
Easy to apply
Water-based
Environment friendly
Cost-effective
Technical Specification
Approx 5 — 20 m2/litre — depending on the absorptive capacity of the stone.
Colour: Transparent Yellowish
Density: Approx 0.78 g/cm2
Application
All surfaces should be clean, dry and free from dust, oil, grease and other foreign matters or contamination.
Apply by using a brush, roller or spray gun. No dilution is required. For extra protection of very sensitive surfaces reapply, within 3 hours after the first application.
Keep the container well closed and stored in a cool and ventilated environment for a maximum period of 12 months from the date of production marked on the tin. Avoid direct sun exposure.
No more offers for this product!
General Inquiries
There are no inquiries yet.