MARMOLATEX-ECO
Brand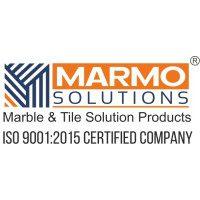 MaRMOFLEX-T + Marmo
latex eco
Mixing ratio As a replacement for mixing water
Pot life ≥50 min
Open time ≥30min EN 1346
Foot traffic/ grouting =3 hrs
Interval before normal =48hrs
Products Specification
MARMOLATEX-ECO  Is Eco friendly, water-based elastomeric latex for normal and rapid setting mineral adhesive, ideal for use in green buildings. Solvent-free safeguards the health of both operators and the environment. It increases the longitudinal and transversal deformation of adhesives, guaranteeing unaltered workability and safe, easy and eco-friendly laying.
Advantages
Category: Liquid organic products
Class: Mineral adhesives with SAS technology
Water-based formulation
Non-toxic and non-hazardous
No environmental hazard rating
SOLVENT FREE
Technical Specification
Appearance White Liquid
Specific weight =1,01 kg/dm²
Shelf life =12 Months in the original packaging
It has a shelf life of 1.5 years from the date of manufacture if stored in normal to dry conditions. For best results store in a closed container and avoid direct sunlight.
Application
Substrates must be absorbent free from dust, oil and grease, free from any rising damp, with no loose, flaky material. The substrate must be stable, without cracks and have already completed the curing period of hygrometric shrinkage and the uneven area must be corrected with suitable smoothing and finishing products.
Use Marmo latex eco as a partial or full replacement for mixing water. After having mixed the powder with the indicated quantity of Marmo latex eco, it is necessary to adjust the consistency of the mixture by adding water according to the type of application required, until a smooth, lump-free paste is obtained.
The adhesive, mixed with Marmo latex eco can be applied with a suitable toothed spreader, to be chosen according to the size and type of the tile. Using the smooth part of the spreader, apply an initial fine layer to adjust absorption of the substrate with such a quantity of product as will allow for laying of the covering material within the open time. In the external application use the double–spread technique to ensure 100% wettability of the tile backs. Marmo latex eco does not alter the hardening time of the adhesives and in warm, dry or windy climates check the open time, which may be reduced.
Residual traces of Marmo latex eco can be removed from tools with water before the product has hardened.
No more offers for this product!
General Inquiries
There are no inquiries yet.