MARMO FLEX – ECO
Brand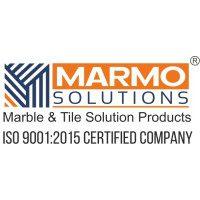 | | |
| --- | --- |
| Colour | Grey |
| Foam | Powder |
| Packaging size | 20 Kg |
| Brand | Marmo Solution |
Products Specification
Marmoflex-Eco is an adhesive for fixing ceramic tiles indoor and outdoor areas MARMO FLEX – ECO is a two-component high performance, polymer-modified adhesive for fixing impregnated stone, tile and large format tile and stones where nominal to moderate substrate movement can happen.
Advantages
Used as an adhesive for walls and floors.
Thickness up to 10 mm
Prolonged workability
Adjustable
No-sag
Very low VOC
Technical Specification
Appearance Mixture of binders
Apparent Volumetric Mass = 0,96 kg/dm³ UEStc/CSTB 2435S helf Life = 12 months in the original packaging in dry environment
Pack 20 kg bags
Dosages:
(a)Laying ceramic Tiles = 160 kg/m³ sand 0-8 mm EN 13139 – DIN 1045-2:A/B
(b)Laying Hardwood floors = 200 kg/m³ sand 0-8 mm EN 13139 – DIN 1045-2: A/B
Pot life ≥ 3h
Temperature range for From +5° C to +35°C application Foot traffic= 8 h
Waiting time before laying
( thickness 5cm )
Ceramic Tiles = 24 h
Wood effect tiles = 5 days
Coverage = 2 – 2.5 kg/m² per cm of thickness
Application
All surfaces must be dimensionally stable according to IS 1443-1972, level, cured, undamaged, compact, rigid, resistant, dry and free from any debonding agents and from damp rising.
Mixing water ≈ 5 to 5 litres of clean water per bag
To guarantee maximum adhesion it is necessary to apply a sufficient layer of adhesive.
Large, rectangular sizes with sides > 30 cm may require adhesive to be applied directly on the back surface of the tile.
Check samples to make sure the adhesive has been transferred to the back of the material.
No more offers for this product!
General Inquiries
There are no inquiries yet.