Residential AHE 50 GL Series
Brand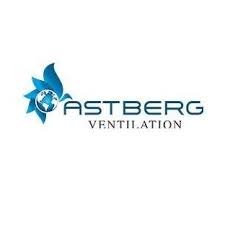 100% Brand Guarantee
Devoted to the indoor air processing 14 years
Manfacturer Reputation Guarantee
Life-Long Services
ERV with Sub HEPA F9 Filter:
Double high efficient filters.
Operating theatre clean class material.
Filtration class is up to F9, passing national GB/T 14295 standards.
Standard Features:
This is one of the most valuable products
Energy saving air exchange: Effectively recover the heat energy, which lost by air exchange (fresh air load) ,which can save the cost of air conditioning.
Save equipment: because it can reduce the fresh air load greatly, part of the heat energy can be recovered, the air conditioning equipment can be appropriately miniaturized.
Humidity regulating function: during refrigeration, remove the external air which with high humidity and supply air as close to the indoor humidity. During heating, convert dry outdoor air into indoor humidity, and supply air as close to the indoor humidity.
Comfortable air exchange: indoor temperature changes in little during air exchange. Due to simultaneous air exhaust and air supply, air exchange also can be stable in a highly sealed room.
Sound insulation effect: Body air duct and heat exchange core have sound insulation effect, can prevent outdoor noise into the indoor, or prevent indoor noise to the outdoor, do not damage the office and other public places environment.
Regarding Air exchange method:
Energy recovery and ventilation: heat exchange for outdoor air and indoor air to get close to the temperature and humidity of indoor air and then supply air to the room.
Performance Parameter :
| Model | Unit | AHE 50 GL |
| --- | --- | --- |
| Voltage | (V) | 220 |
| Power | (Pa) | 462/306 |
| Air Flow | (m3/h) | 500 |
| Pressure | (pa) | 420 |
| Efficiency | (%) | 84~87 |
| Noise | db(A) | 38 |
| a | (mm) | 1110 |
| b | (mm) | 846 |
| h | (mm) | 260 |
| Φd | (mm) | 210 |
| Weight | (kg) | 45.5 |
DIMENSION DIAGRAM
OUTDOOR HAZE AIR IS NOT SAFE, NEITHER INDOOR
Common Ventilation Issues for
Homes and Light Commercial Buildings
The HRV unit brings a continuous supply of fresh air into a home while exhausting an equal amount of contaminated air. During winter, fresh incoming air is tempered by the heat that is transferred from the outgoing air so you save on energy costs, while during summer, the incoming air is pre-cooled if the house is equipped with an air cooling system.
Supply Only Fan Application
Postive Air Pressure
Forces hot and/or humid air into walls and insulation.
Exhaust Only Fan Application
Negative Air Pressure
The unfiltered air increases risks of mold and causes energy costs to be higher.
Energy saving principle
Heat recovery calculating equation
SA temp. = (RA temp. -IA temp.) Xtemp. recovery efficiency + OA temp. Example: 14.8°C = (20°C-0°C) x 74% + 0°C
Heat recovery calculating equation
SA temp. = IA tmep.-(IA temp. -RA temp.) Xtemp. recovery efficiency Example: 27.8t = 33°C-(33°C-26°C) x 74%
Why You'll Love owning our Heat Recovery Ventilator
Indoor air is fresh, comfortable and healthy
Allergy & asthma triggers are removed
Room-to-room climates are more consistent
Dust less often
Helps control pet odors
You' II feel better – even sleep better
Your home will be safer from mold and mildew
Pet and cooking odors are cleared quickly
Maintenance is easy – system even alerts when it' s time for a filter change
The service life of your HVAC system is extended
Quiet operation
Best product support available
No more offers for this product!
General Inquiries
There are no inquiries yet.