Advanced Oxidation Plasma (AOP) Pentagon
The Pentagon with Advanced Oxidation Plasma System is active air purification system which creates an airborne plasma using UV-C 254 nm light targeted on unique proprietary catalyst generating friendly oxidizers such as Hydroxyl radicals, Super oxide ion radical, Hydrogen peroxides and bipolar ions.
The process is like adding atomized or very fine mist of ionized Hydroxyls to the air.
Submit the inquiry to get direct support from our product team
This plasma is an aerosolized weapon to fight against any airborne/surface borne contamination such as Bacteria, Viruses and Spores.
The Ultrapure nanoX and plasmOX technology has been tested by the CSIR-CCMB on human corona virus SARS-CoV-2, showed killing rate greater than 99%.
The sustainable air purifier also reduces Particulate Matter & gaseous contamination such as VOCs, formaldehyde and Odors by changing the molecular structure of the contaminants.
The active air purification system adds negative & positive ions to the air stream so that it coagulates with the oppositely charged dust particles making them bigger in size dropping them from breathing zone and making the existing filtration system more efficient.
The pest repellant is also added to the Pentagon system for HVAC duct/ AHU's to ward off the rodents from the duct.
Benefits of  sustainable air purifier:-
No more offers for this product!
General Inquiries
There are no inquiries yet.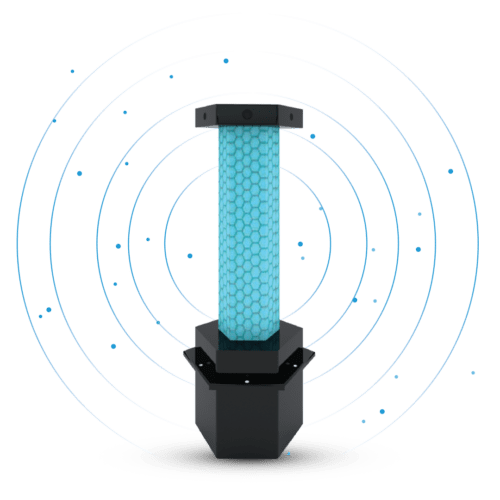 Advanced Oxidation Plasma (AOP) Pentagon