MARMO CLEANER – CRYSTAL CLEAN
Brand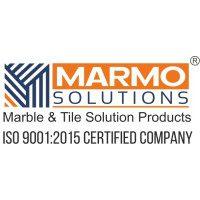 MARMO CLEANER – CRYSTAL CLEAN
| | |
| --- | --- |
| Packaging Size | 1 LTR |
| Type Of Floor | Marble Floor |
| Packaging Type | Bottle |
| Colour | White |
| Country of Origin | Made in India |
| Type | Simple |
Products Specification
Marmo Cleaner Mild/ Marmocrystal-Clean is an acid and lye-free cleaning concentrate made of surfactants, auxiliary materials, odoriferous substances and alcohols. The products are free from phosphates; the surfactants contained are biodegradable in correspondence with the legal regulations for surfactants.
Advantage
Made of surfactants, auxiliary materials
Odoriferous substance
The product is free from phosphates
It's easy to use
Technical Specification
Coverage: Approx 10-20 applications/liter concentrate (if applied according to the
measuring chart above)
Colour: Colourless
Density: Approx 0.98 g/cm3
pH value: Approx 7 (if concentrated)
Storage: 2 years if stored in a cool place free from frost in its tightly closed original
container.
Health & safety: Read material safety data sheet before handling or using this
product.
Application
Marmo Cleaner Mild/ Marmocrystal Clean is a fast-drying cleaning product and especially suited for removal of light
dirtying e.g. light firms of oil and grease, dirt on polished natural and artificial stones as well as glazed and unglazed fine stoneware, clinker, ceramics and similar material. The surfaces are cleaned free of streaks. Clean surfaces with a clean, moist and absorbent cloth. A range of versatile cleaners or spot removers helps to remove stains, cleans & maintain the hygiene of floors & walls.
No more offers for this product!
General Inquiries
There are no inquiries yet.