FIRST COAT Exterior Primer
Brand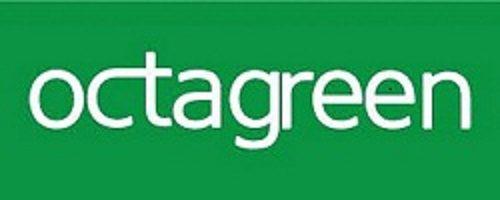 Directions for Use (Exterior)
Cleaning: Ensure that the surface to be painted is free from any loose paint, dirt, grease dampness or seepage. Any previous growth of fungus, algae, or moss is to be removed thoroughly by vigorous wire brushing and cleaning with water.
Primer: Freshly plastered surface should be allowed to cure completely. For both fresh and repainted surfaces, apply one coat of Octagreen's First Coat Exterior Primer by recommended thinning with water. Allow the primer coat to dry for 4 hrs.
Topcoat: Apply 2-3 coats by diluting 1lit., with a maximum of 400 ml. of clean water. A gap of 4-6 hrs should
be given between the coats. Ensure that horizontal surfaces like the top of windows, ledges, etc., are painted with one additional coat. Ultraguard has been formulated to be applied as package consistency. Dilution if required with a maximum of 300ml. of clean water.
Submit the inquiry to get direct support from our product team
Products Specification
Water-based acrylic exterior primer of the finest quality is durable, water repellent, fungus/ algae/ bacteria-resistant, and hence can be used as an undercoat for a wide variety of exterior surfaces. Alkali Resistant Anti-efflorescent Exterior Primer.
Application
FINISH/USAGE: Exterior
TYPE: water-base Exterior Primer
COLORS AVAILABLE: White
PRACTICAL COVERAGE: 110-140 square feet per litre per coat depends on the porosity of the substrate.
LIMITATIONS: Not recommended for floors or decks.
SURFACES: Interior plaster, drywall, concrete and masonry surfaces.
NEW WORK: Surface must be clean, dry, and free of wax, grease, oil, loose or peeling paint, and other foreign materials. Cracks and other holes should be repaired with suitable crack fillers for the best results. On new drywall, use of one coat of primer on wall putty & 2 coats of finish is recommended.
 PACKING: 20 Lit, 10 Lit, 4 Lit, 1 Lit.
SURFACE PREPARATION
REFINISH WORK: Conditions listed above should be strictly followed. Previously painted, glossy surfaces should be lightly sanded. All primers should be allowed to dry thoroughly before the application of finish coats. Chalky surfaces should be thoroughly washed.
SURFACE TEMPERATURE: For best results, ambient temperature is preferred. Frost, fog, damp conditions should be avoided.
APPLICATION: Paints should be stirred well before use. Use of roller or brush for application of paint is recommended. Application of only one coat primer & two coats finish is advisable.
Thinning is required for brush/roller application. Use only clean water and approximately 400-500 ml of water per lit.
DRYING TIME: Surface dries naturally dust-free in 4 hours. Recoat should be applied only after 4 hours. Drying time may vary depending on temperature and humidity.
CLEAN UP: Application equipment should be cleaned with soap and water.
Technical Specification
Type
Exterior Primer
Thinning Ratio
1:0.5
Viscosity
82 KV at 250C
Sp. Gravity
1.3-1.4 at 25oC
Method of application
Brush/Roller
Application temperature
Room temperature
Application Viscosity
20"
Coverage Area
110-140sqft/liter/1 coat
Drying Time Surface Dry
4 hrs
Minimum recoat time
4 hrs
Brushability
Ok
Flow Leveling
Ok
Opacity
Ok
UV Stability
300 hrs+
Gloss
Smooth Matt
Alkali Resistance
a)NH4OH vapour
b)10% NaOH solution
Passed IS+ Passed IS+
Advantages
Outstanding adhesion due to very high surface area of fine acrylic materials – by virtue of which it gets embedded in the surface (not a film like), high resistance to weathering (UV, Fungus, water etc.) and blistering, low VOC, high coverage area with desirable ease of application characterize this product.
No more offers for this product!
General Inquiries
There are no inquiries yet.